Pepinemab in Combination with Avelumab in Advanced Non-Small Cell Lung Cancer (CLASSICAL)
Trial Purpose
The purpose of the study was to evaluate the safety and tolerability of pepinemab in combination with avelumab and determine a recommended Phase 2 dose (RP2D) in subjects diagnosed with advanced (stage IIIB/IV) NSCLC who have either progressed on first or second-line systemic anticancer therapy, or who have declined treatment with first or second-line systemic anticancer therapy (immunotherapy naïve). The primary hypothesis being tested was whether the combination of pepinemab + avelumab is safe and may provide clinical benefit with respect to overall response rate (ORR) in patients with NSCLC.
Vaccinex's approach is to reprogram immune suppression in the tumor microenvironment by potentially reducing the function and number of suppressive cells, such as myeloid derived.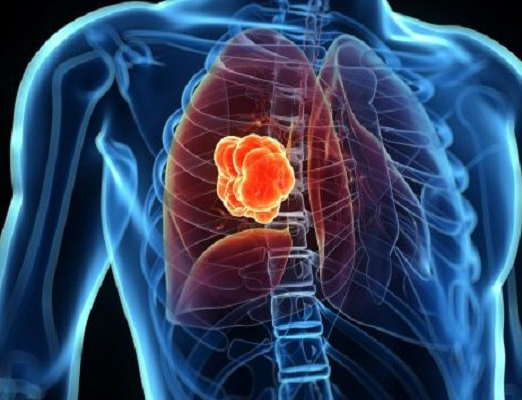 About the Trial
This phase Ib/II study was designed to evaluate the safety, tolerability, and efficacy of pepinemab in combination with avelumab in 62 patients with advanced non-small cell lung cancer (NSCLC), including immunotherapy-naïve (ION) patients and patients whose tumors progressed following anti-PD-1/L1 monotherapy (IOF). The main objectives were to evaluate safety/tolerability, establish a recommended phase 2 dose (RP2D), obtain a preliminary evaluation of antitumor activity, and investigate candidate biomarker activity.
This study is now complete and was reported in Clinical Cancer Research.
Trial Details
Phase
Phase 1/2
Dates
Actual Study Start Date
October 5, 2017
Completion Date
September 2019
Publication Date
July 1, 2021
Sponsor
Vaccinex Inc.
Collaborators
Merck KGaA/EMD Serono
Products
pepinemab + avelumab
Trial Design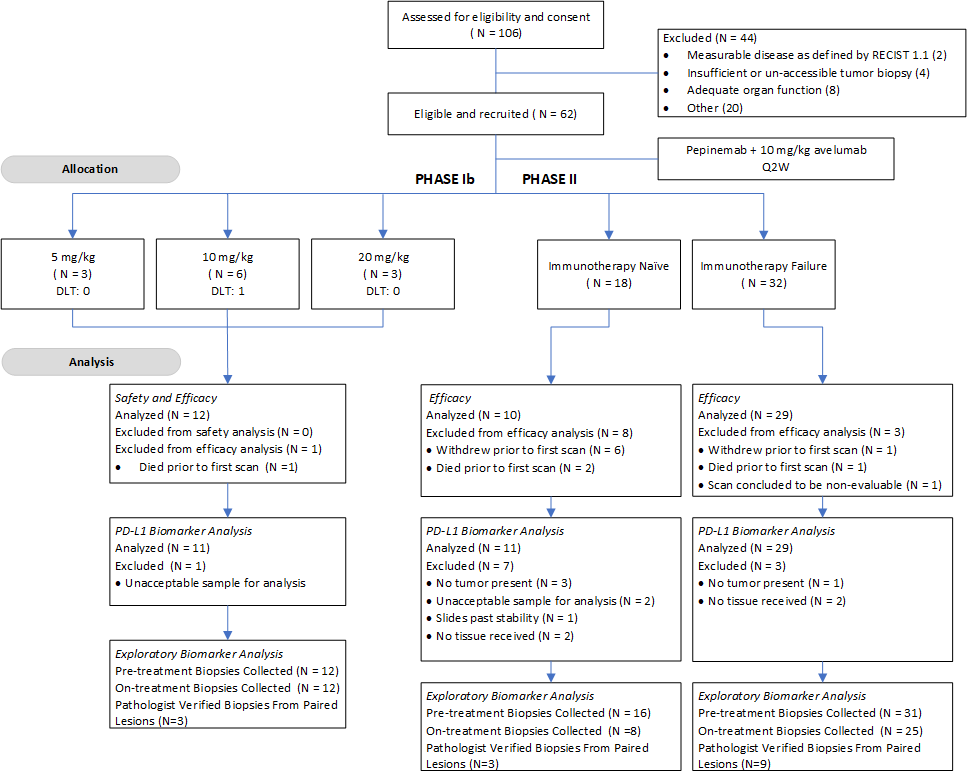 Shafique, M., 2021, A Phase Ib/II Study of Pepinemab in Combination with Avelumab in Advanced Non–Small Cell Lung Cancer,
Clin Cancer Res July 1 2021 (27) (13) 3630-3640; DOI: 10.1158/1078-0432.CCR-20-4792
Only a qualified healthcare professional can determine your eligibility.
However, this information may be useful in starting a conversation with your doctor.